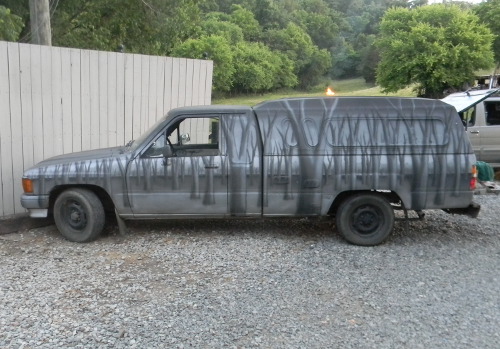 Over the years, I've had murals on my trucks, you might have seen them. The next several pictures are of those trucks, the 1987 Toyota at the top of the page is what I'm driving as I start working on the Sonoma. Below those pictures is an explanation of some of the work on the 1987 Toyota.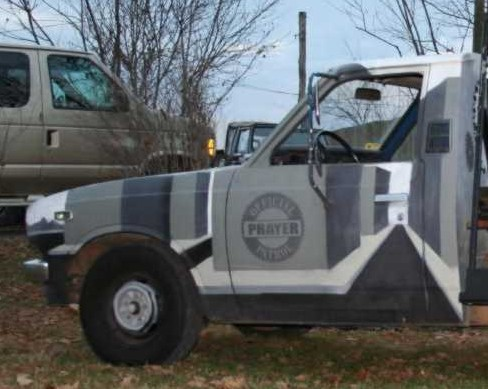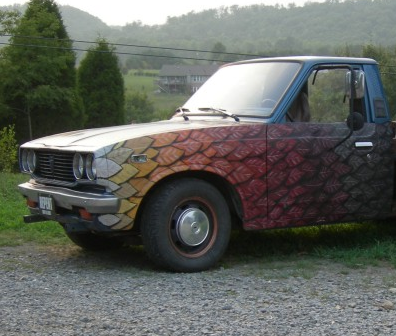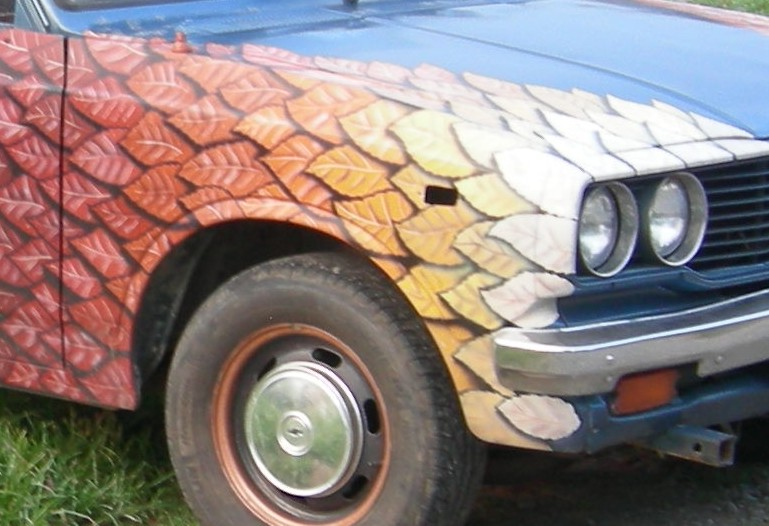 The trees look random in their arrangement, but they're quite planned out. They're planned according to size. As you can see in the diagram, there is one #1 size tree, two #2 sized trees, five #3 sized trees, and a lot of smaller trees. I tried to space them apart from each other in uneven distances. One of the #3 sized trees is positioned to try and hide the gap between the cab and bed.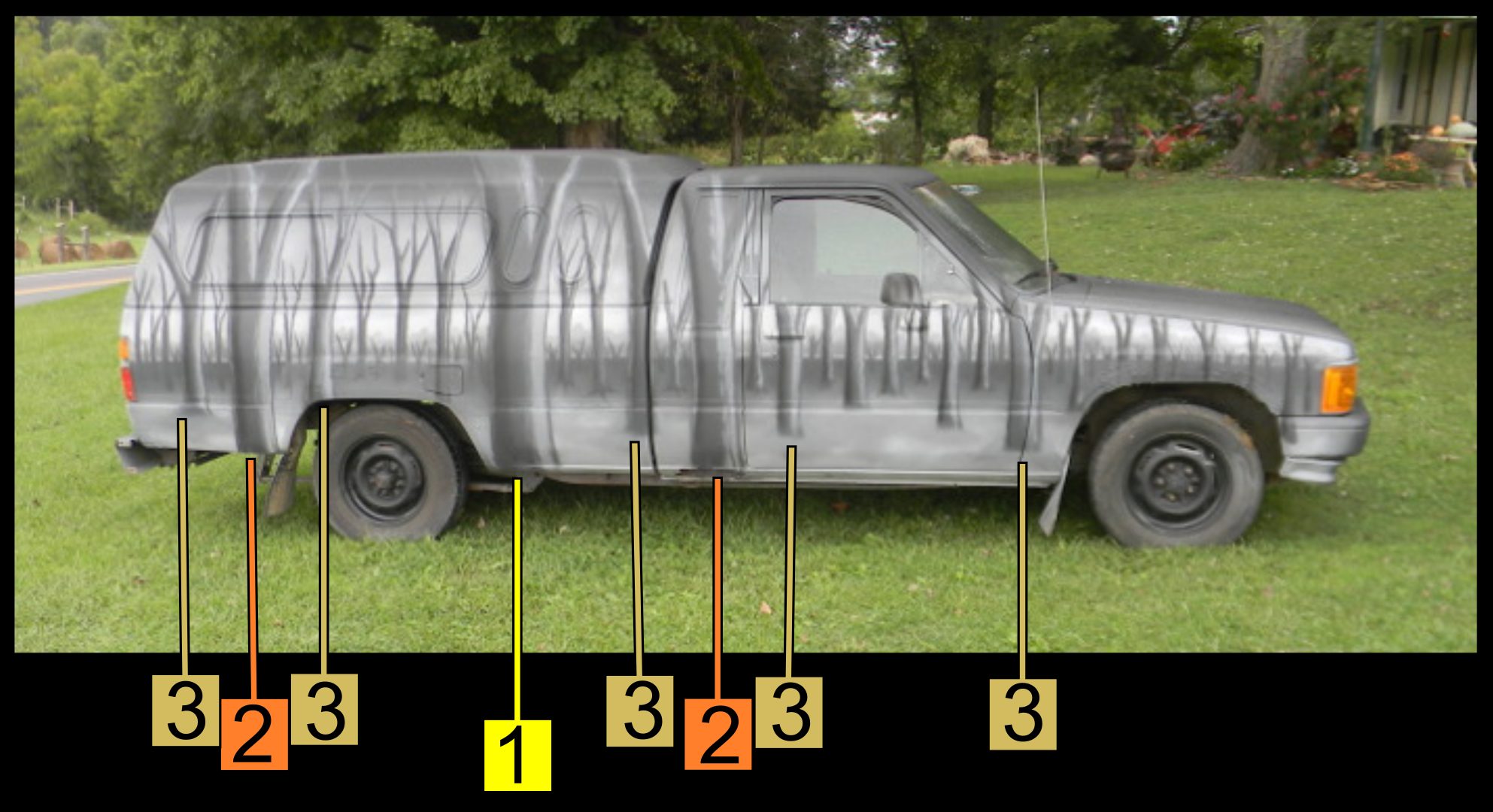 Here's a few pictures while painting. The first thing to establish and paint is the horizon line, which was off black. I seldom use straight black in illustrations, because it doesn't look real. There's the chalk like, followed by off black applied with a detail gun. After that, I used a normal sized spray gun to make the sky and ground. Each one blends from lighter to darker. Next time you're out on a sunny day, notice how the sky is much darker blue straight above, than at the horizon. I didn't use an airbrush on this job; as a detail gun can be adjusted to make lines small enough for this mural.
This mural took about 20 hours to do. I worked on it for a 24 hour period, but at about 4 am, I went in to rest for a while.