I've had very little work since early December 2019, then along comes this China Virus/Media/Democrat collusion event. I already had plans to change and improve my work abilities, now I might have time to do a not-rush job of it all. I also had a lot of projects that needed to be finished, so I'm doing those too.
#mendingnets is about getting ready for what's ahead, Things like update the company website. Make sure it's mobile friendly. Put up product and service pictures on Instagram. Fix shop tools. Paint rooms. Develop those new product lines you've had in the back of your mind. Do serious maintenance on shop vehicles. Add that compressed air line to the other part of the shop that you've always needed. Adapt you services to the current situation. Glenn Beck had this idea about having restaurant waiters become delivery drivers.
It's also about finishing those projects that have been hibernating here and there. You know the ones. I've been doing these sort of projects, I'll post pictures on this page in the coming days. Right now it's sunny and a good time to work outside. Here's a sign I painted to encourage people: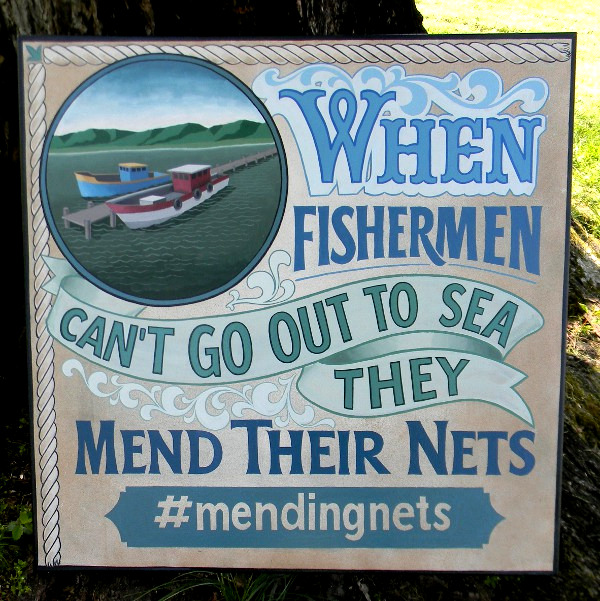 Here are some more projects I've been working on the last few weeks, and finally finished:
The body work on this 1951 Chevrolet truck was worse than I realized, but after years of working on it now and then, it's painted. The grill is a tint of the green on the cab.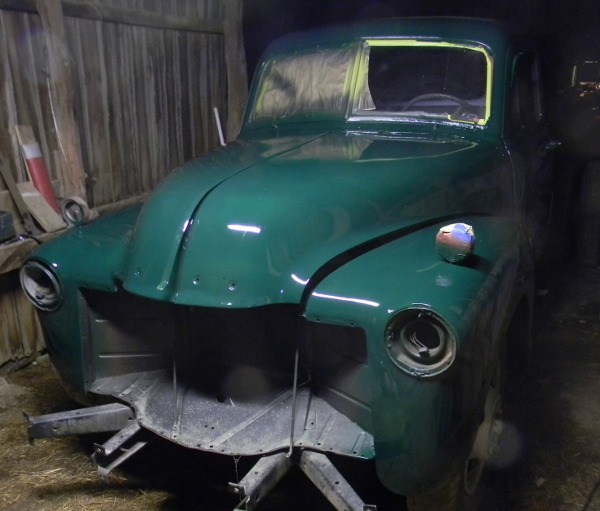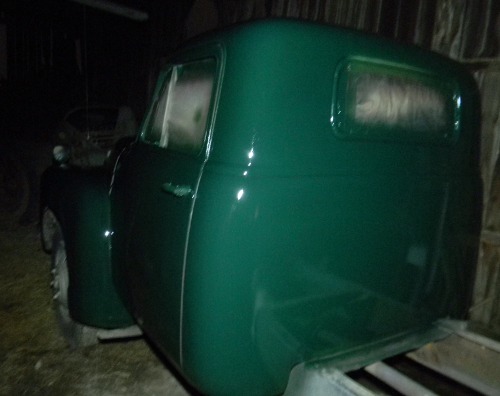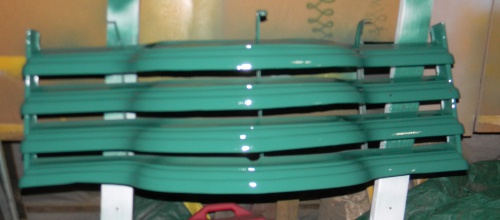 This is the 1951 while I was doing the body work: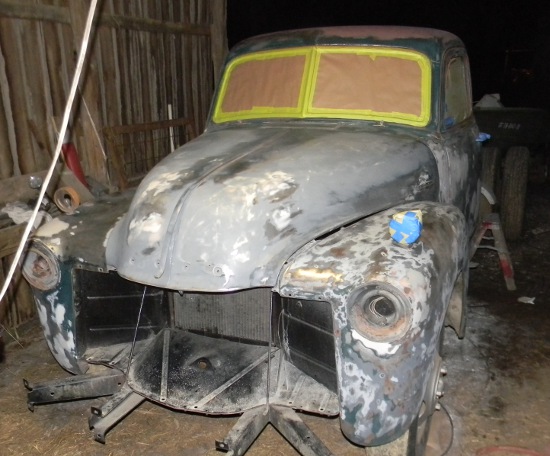 I removed the lowering blocks from the rear axle of the truck I bought, so now it's a real truck again.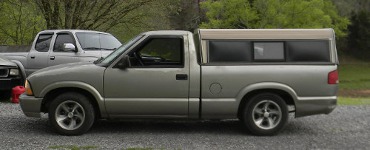 Here's a stand I made for a small boat motor: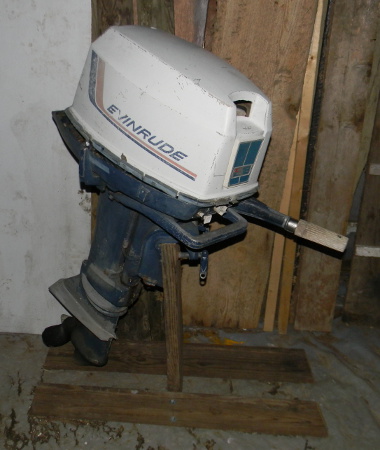 Here's some signs I want to put along the fence of an 80 year old shut in: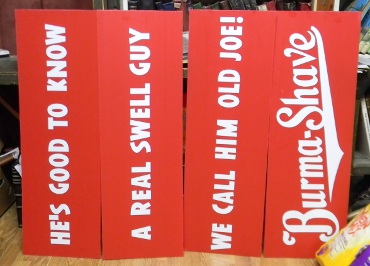 I painted a small history mural some years back, it got chalky, so I went and cleaned it.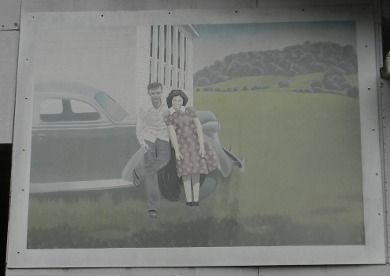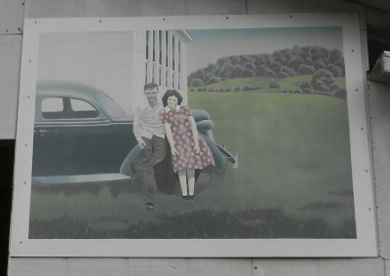 At the same location, I painted a larger history mural. It was painted on two doors, the hinges of one door broke. The door was put aside and started to rot. I went and rebuilt the door frame, got some hinges, and put the door back on.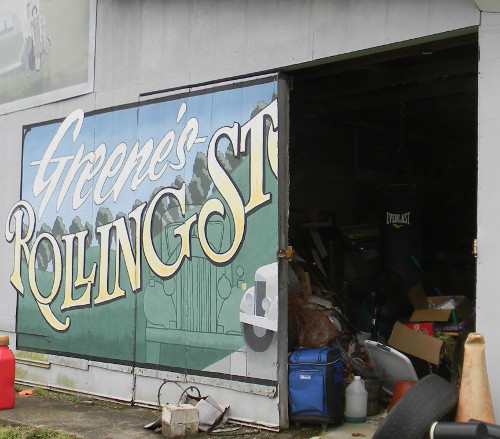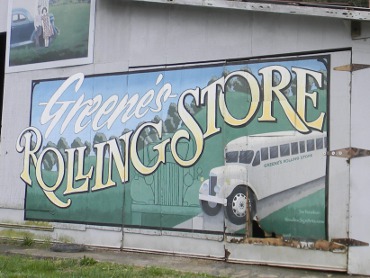 I was given a Radial Arm saw years ago, it was disassembled, and maybe left in the rain. I started to fix it last year, but the parts wouldn't fit together. One day I was walking by the bins of parts, and noticed one was bent. that was the one keeping it apart. I heated it with a torch, and straightened it. then it all went back together. The paint is really bad in this picture, but it works really well, with a powerful 3400 RPM motor.