First, just a neat picture of a ladder and its shadow: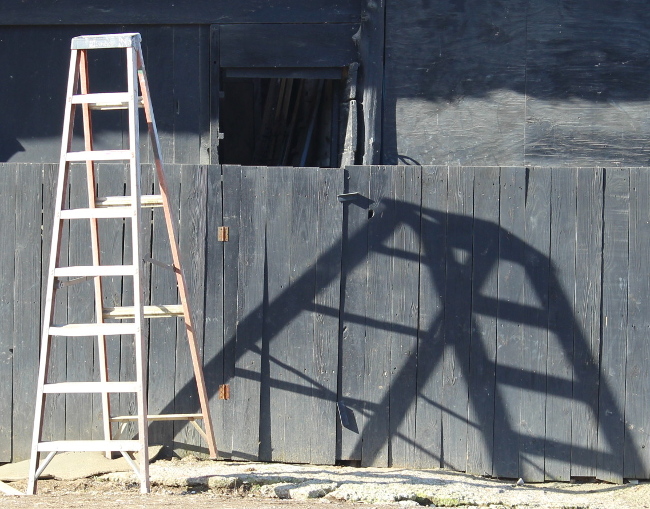 Update: I drove the 1951 truck for the first time today. It was just a test of some brake parts, but I've had it for about 7 years without driving it. Here it is parked in front of the house after being parked by a fence for the last several years.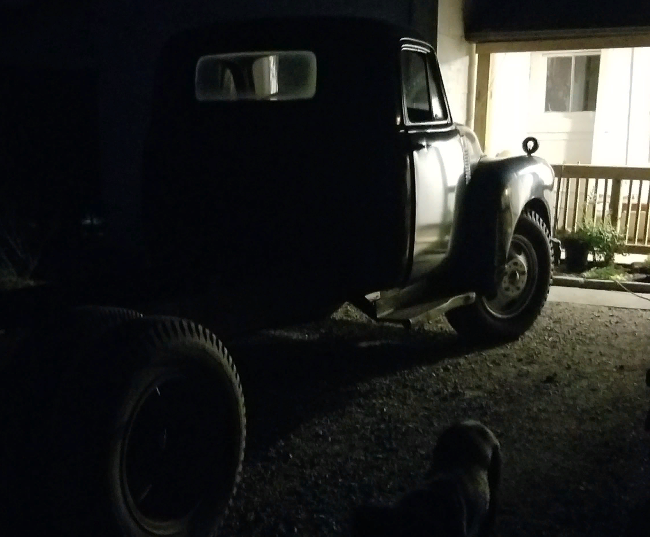 Next, a picture of the large wheels and tires for that truck. These were really bad looking just before this picture was taken. I use degreaser on the tires, clean rust off the wheel with an 11 amp angle grinder and wire wheel, then spray paint the wheel silver.
I might be very close to driving it, the brakes being the last thing preventing that. The original vacuum boosted master cylinder was a two piece thing. I have the parts, but it's just difficult to find a rebuild kit. Intereastingly, I think Isuzu used the same Bendix brake booster into the 1980s. I might be able to find a rebuild kit for those, but they're probably in metric, and I'd have to find a way to compare measurements. It was easier to usre a big master cylinder from a 1999 Ford pickup.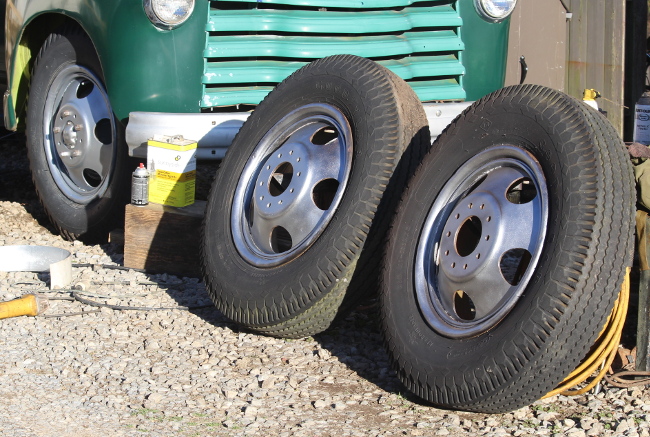 Finally, there was an odd incident in early march involving Mourning Doves. There were two that couldn't fly well at all, they could only hop a few branches away at a time. There were also two healthy doves that acted as though they were trying to help the less able ones.Being that they were all the same size, if anything, the less able ones were larger; and the time of year it is, I was doubtful that the two less able ones were offspring of the other two. The two more capable ones acted like parents do when their young are learning to fly.
My concern of course was that the toxins from the Ohio train wreck might have affected the brirds. This is east Tennessee, south of Knoxville, so it's not a solid explanation, but I've never seen anything like it before. The top picture is the two less able doves, the bottom picture is one of the more capable.