Nothing profound, just unusual things I've seen in the last week or so.
The first one was baffling until I realized what was going on. My first thought was "WHY is the ground dry where the shadow is, but wet where the sun is?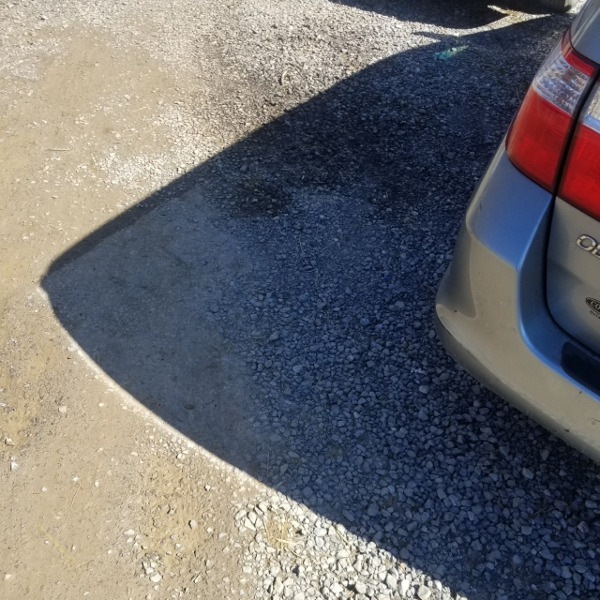 I should have adjusted the contrast on this picture, as the dirt outside the shadow was darker than is shown here. Anyway, I was walking by and baffled by the idea that the area in the shadow was dry, but the area outside the shadow was wet. What's really going on is that the area in the shadow is frozen, and the area outside the shadow is thawed.
Next is a very unusual looking piece of ice. I've never seen one like it. It came from a small hole I dug in the ground so that I could fit a tool handle below my truck. The ridges in this piece are very pronounced, they are about 3/8ths inch thinker that the flat parts.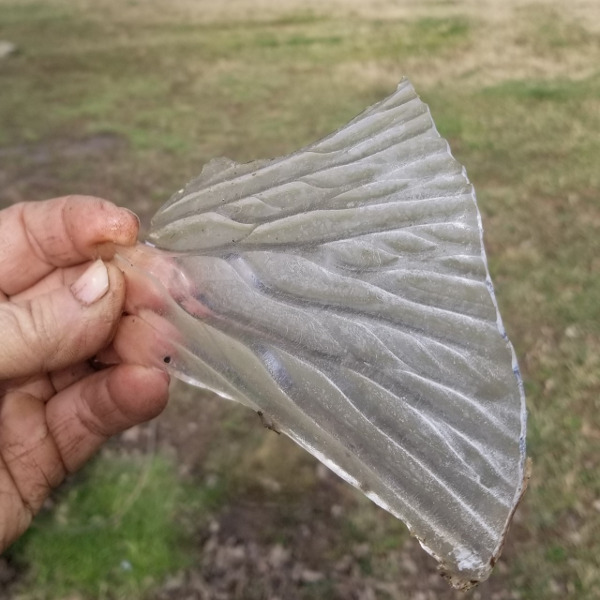 Next picture is just a chunk of firewood, but I thought it was neat looking.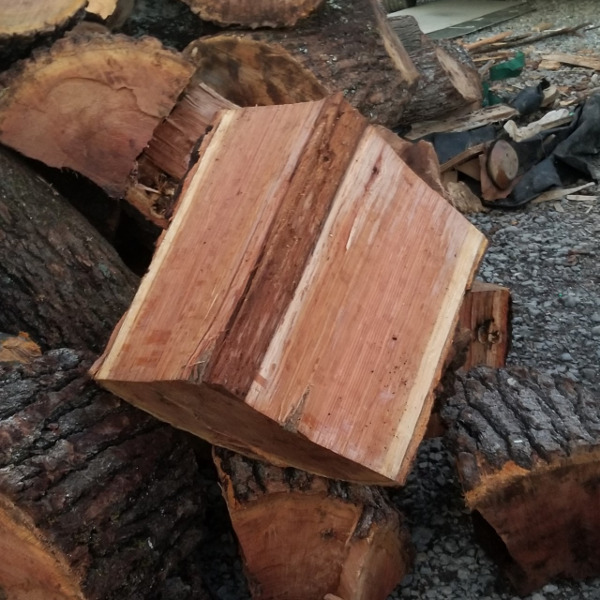 Next is a truck door lit by sunlight. In the middle of it you can see the adhesive remaining from vinyl letters that were removed. Do you also see spots on the paint? You see them, but they're not actually there. What's happening is that the large rear view mirror is reflecting sunlight on the door. There are mud drops on the mirror, and that's what's causing the apparent spots on the door.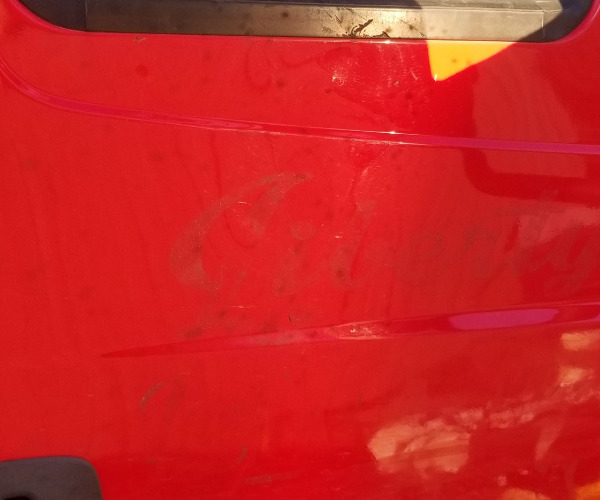 Finally, here's a piece of wood that I think is Redwood. It has two coats of clear shellac. There is NOT a concave section of wood removed from the lower edge. It's a reflection of the dark inside of the coffee cup, and the white rim of the cup. It looks like a perfect secondary highlight of a curved edge.