If you want free leather for projects like tool holders, then a throw a way sofa is a good source. The leather is all the same color, but not all the same type or grade. Some pieces are thinner and softer than other pieces. It will take longer than you think, but you get a LOT of leather. It's a little like skinning a big animal.
This time, I wanted to see what the 'bones' of the sofa looked like, so I took everything off. Below the leather is foam, below that is stout cardboard stapled on, and below that is wood, straps, and springs. I found some change in the couch, along with a playing card.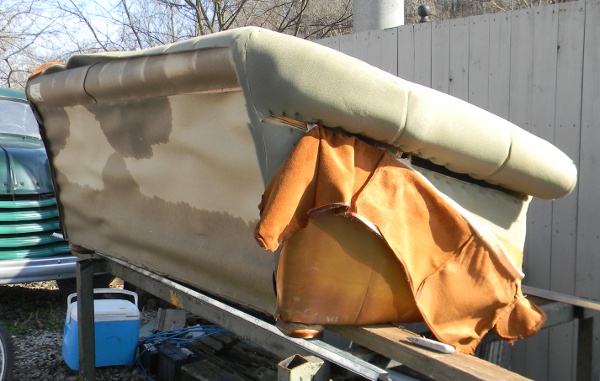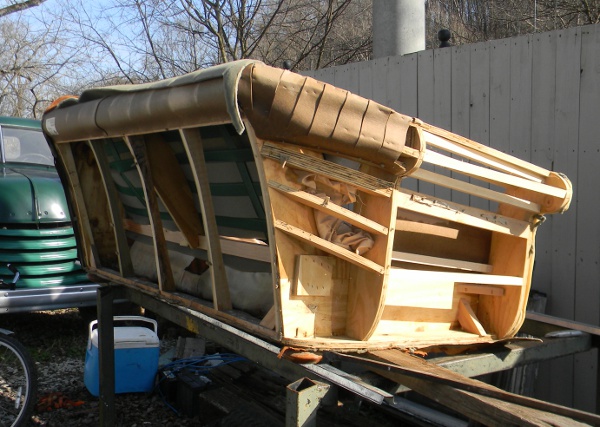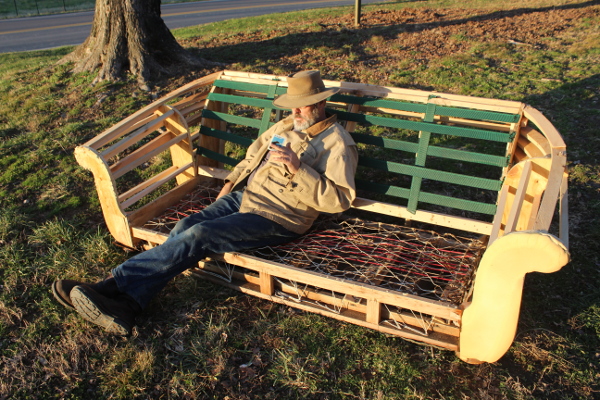 Don't be a wuss with cushions and pillows, get an austerity couch today!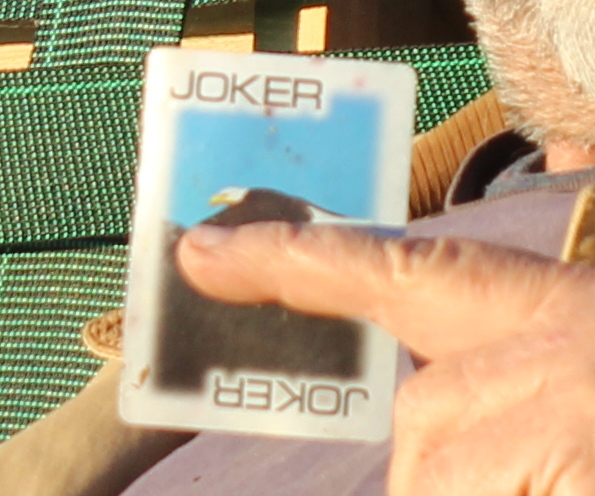 I found a card, only one card in the sofa. Must've known I was coming..