afetr all these years, I'm changing direction. I'm planning to be in the sawmill business, and do less signs and painting. Here's a retro cartoon I'm making to go on a Lumber For Sale sign. The first step was to draw it with ink.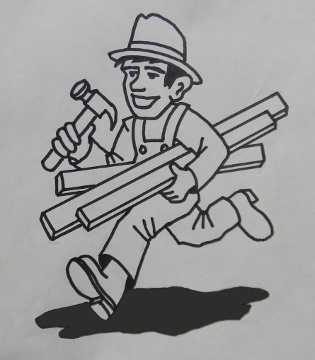 I posted this image on a social media site called Social Galactic, and asked readers if they could find the big mistake. One guy did find it, but there were funny comments and people pointed out other flaws. In perspective, things farther away appear smaller. That's why the back leg and boot are smaller than the front (left) leg. But notice the hands, they're backwards. Also noted was the absence of a boot sole, the wrong position of the thumb on the hammer, and the way a board joins to his overalls. Step two was to use a Bamboo Tablet to change those things.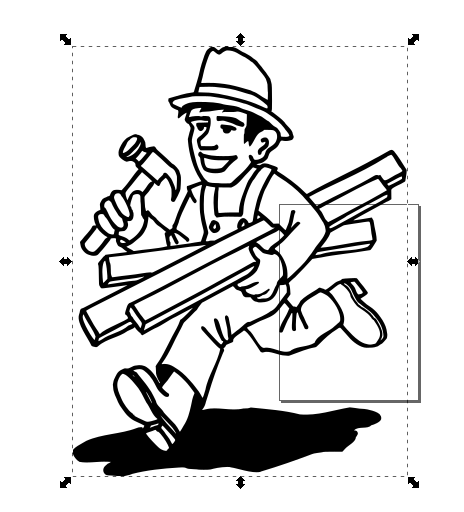 The final step was to import it into Inkscape, a vector editing program, and have the software assign a vector line to the image. A vector file is very different than an image like a JPG. It's based on math and enlarges clearly. It also is what's required for vinyl cutting machines, as well as laser cutters and CNC routers. I'll probably just enlarge it to the size I want, then have the sign machine draw it on paper with a pen. Then I'll use that as a traditional pounce pattern and paint the cartoon with brushes. here's part of the image after it's been vectorized; showing the edit control points.