My son was given a sandblast cabinet that a shop no longer needed. It's very nice, in two parts. One is the cabinet where the work is done, the other part is an air filter, which filters the air in the cabinet, so that there's not a bunch of dust blown in the shop. It probably also helps with visibility in the cabinet.
It wasn't being used, because it needed a couple parts. I needed it for a small job, so I got those parts. The job is a wood and cast iron bench that advertises Coca-Cola.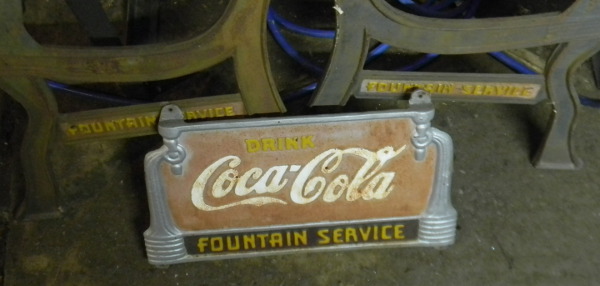 I'll hand letter it back to the original colors. There are three iron pieces; two sides, and a plaque that goes in the middle of the bench back. I'll make a page about the whole process after it's done.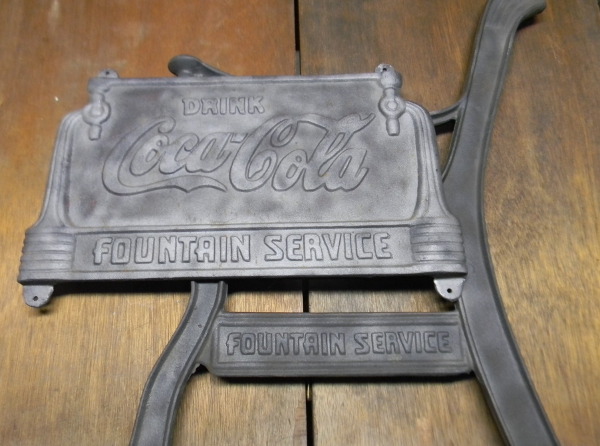 I have a 1951 Chevrolet truck; below is a picture of the vacuum boost unit for the brake system. I could have removed more rust, but the sandblast cabinet was having some problems, so I cut it short. I think it will clean up just fine.